Acute Carlo – Karol Acutis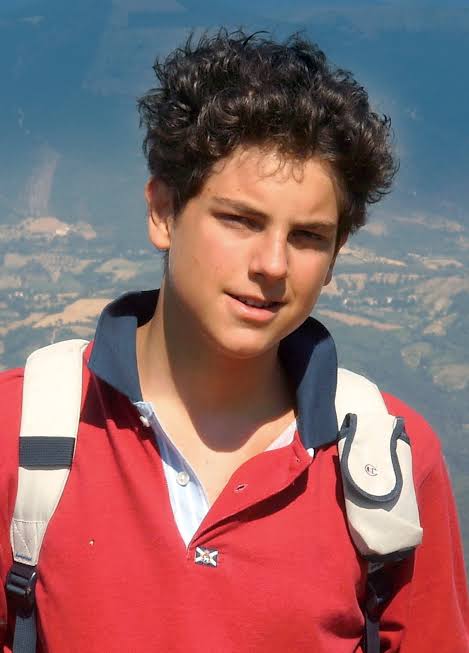 Blessed Carlo Acutis (born 3 May 1991 – He died 12 October 2006) was an Italian Catholic computer programmer. He was best known for documenting Eucharistic miracles around the world and cataloging them all on his website, which he created a few months before his death from leukemia. He was known for his joy and computer skills, and a deep dedication to the Eucharist, which becomes the main theme of his life. He was beatified 10 October 2020 year.
Carlo Acutis was born in London 3 May 1991 r. In a wealthy Italian family. His parents, Charlotte Acute I Antonius Salzano, they worked in London and Germany, settling in Milan shortly after giving birth to their son in September 1991 r. He often took part in Holy Communion, after receiving First Communion (at the age of seven in the monastery of St.. The Wood ambrogio) and before or after Mass. He had a lot of thought and reflection before the tabernacle. Acutis also went to confession once a week. Everyone around him knew, that he is passionate about computers. He spent his school education in Milan, and he studied in high school under the supervision of the Jesuits at Instituto Leone XIII. He also had several saints as life guides: Saint Francis of Assisi, Saints Francisco and Jacinta Marto, Saint Dominic Savio, Saint Tarcisius and Saint Bernadette Soubirous.
Acutis was worried about his parents' friends, whose parents got divorced, so he invited them to his home, to support them. He defended the rights of disabled people and defended disabled peers at school, when they mistreated them. He loved to travel, but more than any other place, he loved to visit Assisi.
He fell ill with leukemia and offered his pain for both Pope Benedict XVI, and for the Universal Church, in which he said: "I offer all my sufferings, which I will have to suffer for the Lord, for the Pope and for the Church". He asked his parents, that they would take him on pilgrimages to the places of all known Eucharistic miracles in the world, but his deteriorating health made it impossible. The passion for computers prompted Acutis to create a website dedicated to accurately cataloging each reported miracle, and he did so in 2005 r. (He cataloged each case, since he was eleven). He appreciated the initiatives of Blessed Giacomo Alberione, to use the media to evangelize and preach the Gospel, and he wanted to do so through a website he created. He also liked movies and making comics. This on the website said: "The more we receive the Eucharist, the more we will be like Jesus, that we may have a foretaste of heaven on this earth ". Doctor, who treated him, he asked him, whether he suffered a lot and replied, that "there are people, who suffer much more than me " . He died 12 October 2006 at. 6:45 for M3 leukemia and was buried in Assisi according to his wishes.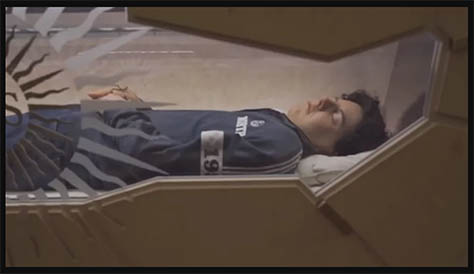 Travel to Carla, Antonia, attributes a fact to his intercession, that aged 44 years gave birth to twins – born exactly four years after his death. After recognizing the miracle of 2020 year she told the newspapers, that her son had appeared in her dreams, informing, that in the future he will not only be beatified, but also canonized as a saint.
Both Raffaello Martinelli, and Angelo Comastri helped organize a traveling exhibition of photos of all Eucharistic miracles in honor of Carlo. Since then, he has traveled to dozens of different countries on five continents.
The beatification process began shortly after Acutis's death. The campaign took off in 2013 years after that, as he was called the Servant of God, which was the first step on the way to holiness. The Lombardy Bishops' Conference approved the petition to introduce the cause of canonization at the session of St. 2013 r. The diocesan inquiry was opened 15 February 2013 r., A card. Angelo Scola opened the trial, and ended it later 24 November 2016 r. The formal introduction to the case took place 13 May 2013 r., And Acutis received the title of Servant of God. Pope Francis confirmed the heroic virtues 5 July 2018 year and called him the Venerable.
In day 14 November 2019 r. The Medical Council of the Congregation for the Causes of Saints gave a positive opinion about the miracle in Brazil attributed to the intercession of Acutis. Luchiana Vianna took her son Mattheus, who was born with a defect of the pancreas, which made eating difficult, for a prayer service. Earlier, Vianna had already said the novena, asking for the intercession of Acutis, while at the service her son just pleaded, so that "he does not throw up so much". Immediately after the service, Mattheus informed the mother of the healing and asked for permanent food upon returning home, because he was on a completely liquid diet. After the investigation, Pope Francis confirmed the authenticity of the miracle by decree of 21 February 2020 r., enabling the beatification of Acutis.
Italy experienced its first wave of COVID-19 cases within a month of the decree, which resulted in the postponement of the beatification ceremony in time, when the country was closed. Has been postponed to 10 October 2020 r. And it took place in the Basilica of St.. Francis of Assisi in Assisi, Italy, chaired by Cardinal Agostino Vallini on behalf of the Pope.
From 2019 r. The postulator of the Acutis cause is Nicola Gori.